Why Choose Us
Michigan Independent Insurance Agency, the Best Place to Purchase Insurance!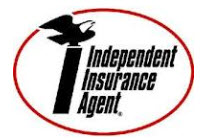 Pathway Insurance is a Michigan Independent Insurance Agency and you can reach us by calling 1-800-998-0662. To receive an online quote in 5 min. or less click on independent insurance agency Michigan.
We specialize in helping clients find the best insurance plans to meet your individual needs a matter if you are concerned about the cost of the insurance or the coverage.
Michigan Independent Insurance Agents Provide Superior Value
As an independent agency we offer clients a significant advantage compared to agents working for companies like State Farm, GEICO, Nationwide, Allstate, Progressive Direct, 21st Century Insurance, and Farmers insurance.
Independent agents represent multiple insurance companies allowing us to find the best options to meet your individual needs. There isn't a single insurance company that can honestly claim that they offer the best insurance coverage at the best price.
The reason why they can't make that claim is because insurance rates change on a regular basis with all insurance companies.    Companies are making their best efforts to price insurance policies at a level that will attract new clients, but at the same time not causing losses to the insurance company because the pricing is too low.
What's the Difference between a Michigan Independent Insurance Agency and a Company like Geico or State Farm?
Both GEICO and State Farm can only provide price quotes from one company, themselves!
So when you receive a rate increase on your Michigan car insurance policy neither Geico nor State Farm will offer to shop your rates with other companies.
A Michigan independent insurance agency is allowed to shop for better insurance options in the event you receive a large rate increase, This is a significant benefit to you because it saves you time and it likely will save you money.
Michigan Independent Insurance Agencies Represent Many Companies.
The most prominent benefit you receive when you purchase insurance from a Michigan independent insurance agent is choices.
We represent more than 20 different insurance companies and that gives us a significant advantage over agents and companies that only offer insurance from one company because we truly can help you find the coverage you need at a price that you want to pay. ™
Call Our Michigan Independent Insurance Agency Today!
No matter if you need auto, home, life, or business insurance we can help you find the coverage you need at a price that you want to pay. ™
Call 1-800-998-0662 or four instant online quote click, Michigan independent insurance agent.